All your services – here in the Webshop.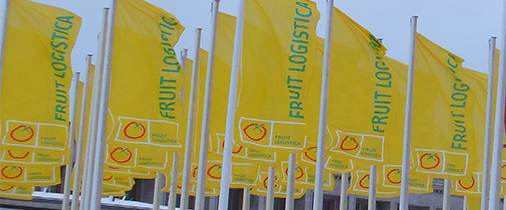 ---
---


The webshop of FRUIT LOGISTICA SPECIAL EDITION 2021 - Berlin ExpoCenter Online (BECO) - is a virtual tool for all issues, questions and needs in relation to the construction and the dismantling of your stand: From flower decoration to refund of input VAT for foreign customers and from water installation to satellite sites.


To make sure your preparations run smoothly, we recommend:
Please note and adhere to the current hygiene and safety measures you can find at Important Information SARS-COV-2
Please note our new construction times; there will be no constructive stand building as stands will be built by us

Purchasing your tickets early and online; there will be NO ticket sale on-site. Due to the strict guidelines, no additional exhibitor passes will be sold.
Adherence to the Traffic Guide.

Further information on traffic coordination and the traffic guide will come out in April
Please note:

Ordering in the shop is only possible if you have already received your hall and stand number. You can find it on the order confirmation for your stand space and on your down payment invoice.


Browsing services and prices is possible without username and password.

You desire. We deliver.
In our the Capital Catering Online Shop you can find our adapted range of products for FRUIT LOGISTICA SPECIAL EDITION 2021.

If you desire anything beyond that, please contact us by e-mail.

Due to the pandemic, we have to adjust our services according to current infection safety measures. Products or services may be changed on short notice.

Please note our Information on construction / Important Dates.
 
For technical questions, please get in touch with the contact persons given above every product or contact the Webshop Team.
In case of questions regarding the use of the web shop, please contact the support team.
---