All your services – here in the Webshop.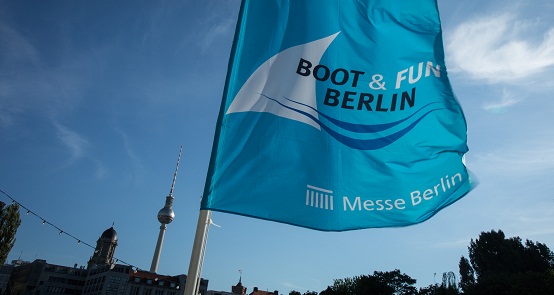 ---


The BOAT & FUN Online shop – Berlin ExpoCenter Online (BECO)– is your platform for ordering all products and services required for the successful organization of your trade show presentation, including electrical installations, stand equipment (Floor Covering), Tickets, Parking Space and much more.
To make sure your preparations run smoothly, we recommend:
timely submission of stand construction details for official approval / at least 6 weeks before the beginning of the construction period:
timely submission of your orders in adherence with indicated deadlines
adherence to the Traffic Guide regarding entering the fairgrounds during the construction period, as well as during the show
For technical questions, please get in touch with the contact persons given above every product or contact the Webshop Team.
In case of questions regarding the use of the webshop, please contact the support team.
Please note: To be able to place orders in the shop you will need your confirmed hall and stand numbers. You can find these on your order confirmation, as well as on your advance invoice for your stand space.
Browsing services and prices is possible without username and password.

Please note our official construction and dismantling times
Construction: 
16. – 20.11.2019 | 7:00 am–10:00 pm (construction has to be completed by 5:00 pm on 20 Nov!)
19.11.2019 from 7:00 am , entrance to halls only until 5:00 pm!
Dismantling:
24.11.2019 from 7:00 pm
25.-27.11.2019 | 7:00 am–10:00 pm
---